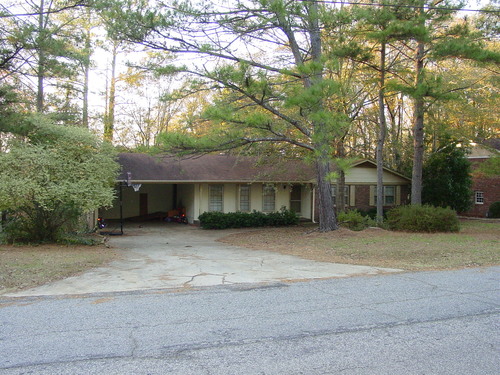 ..........Welcome to GAPLACES.COM............
GAPLACES.COM is a family-owned property-management business. It is owned and operated by Dr. Michael (an entomologist) and Dr. Karen (a veterinarian). Scroll down for more info.
Click on "PLACES AVAILABLE" on the Left Sidebar for a list of all homes available.
Featured Property:Very nice 3BR/2BA plus full unfinished basement. Lovely wooded lot with fenced back yard, only 1.5 miles to UGA! Great neighborhood (University Heights), close to shopping, schools, etc. Home has a large Great Room with a Fireplace, and a kitchen with new smooth-top range & new dishwasher. There is a Breakfast room & a laundry room off kitchen. Ceramic tile baths, deck, yard. 2-car carport. Wood flooring & new paint throughout. Only $1095/mo! Available May 1st.
706-354-4799
www.GAPLACES.com

Click on 130 Spalding Ct on sidebar for more photos.
We specialize in:


3-4BR/2BA houses in family neighborhoods
2-4BR/2BA houses in the countryside outside Athens,GA
mobile homes on 1-acre lots in a pasture setting
5 acre lots on the Broad River in Madison County
homes for young professionals that like country living
responsible property management
properties in very nice condition




How can I see which properties are available?
To see what we have available, click on "Places Available" on the left sidebar of this webpage. (THE SECOND ITEM ON THE LEFT SIDEBAR.)
For details & directions for an individual home, click on the address on the sidebar.